Cloudera
Cloudera is the world's first enterprise data cloud. That is to say, it makes managing data a lot simpler and faster for everyone.
WEBSITE
Brand Awareness Campaign
When Cloudera refreshed their brand, they kicked their campaign off with a commercial that aired during the 2021 Masters. This commercial directed viewers to a landing page, where I got to have some fun with their new branding. In order to keep viewers engaged, I wrote out a quiz that would divide them up between business and technical users, then created two separate pages highlighting how Cloudera can help them.
Check out the website here.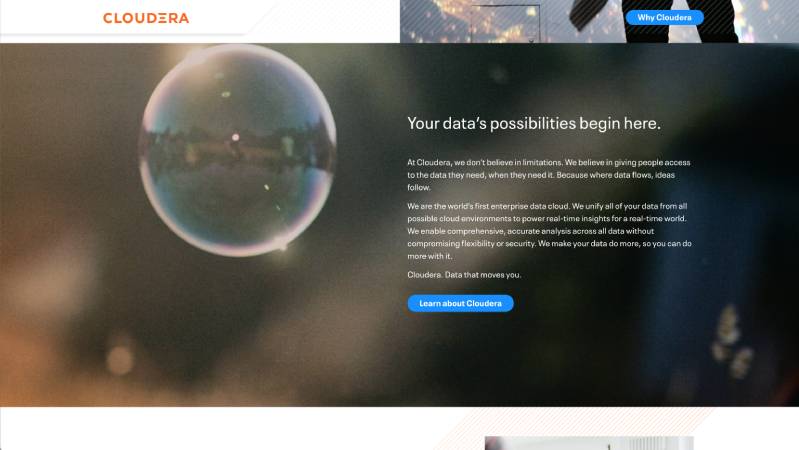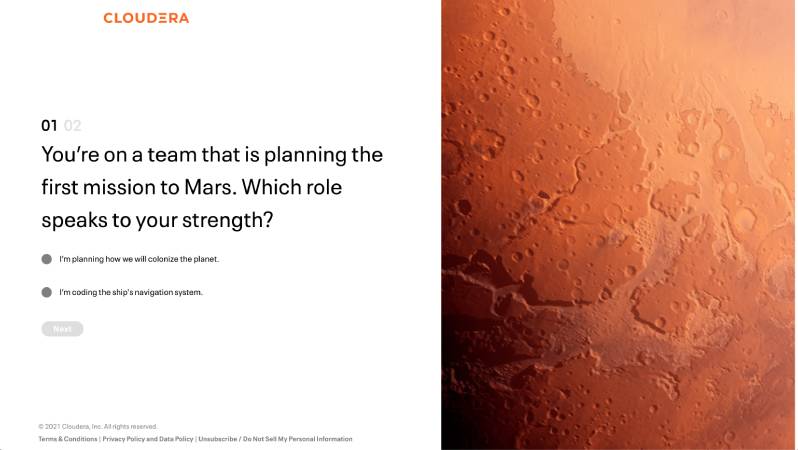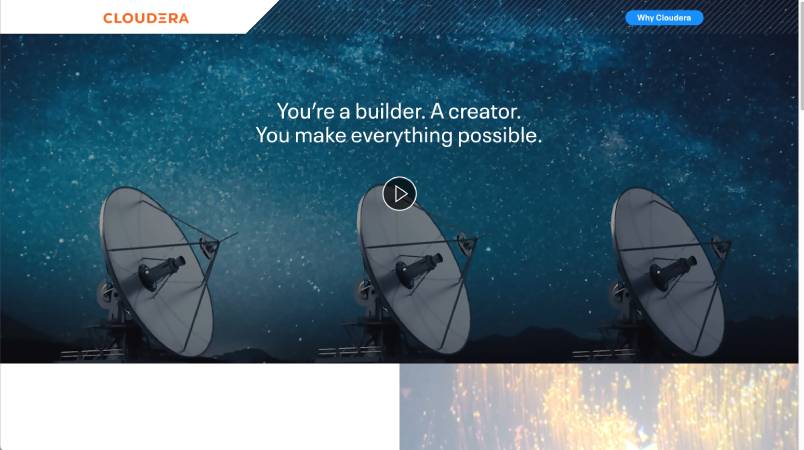 WHITEPAPER
Gaining Control Over Your Data Lifecycle
Cloudera's claim to fame is its ability to simplify how you view, analyze, and manage your data. That said, data can quickly become a complex topic. In this whitepaper, I broke down three key ways you can gain control of your data lifecycle, specifically highlighting how Cloudera's Shared Data Experience (SDX) has everything you need.
Download the full whitepaper here.